We are a peer-led group of Buddhist practitioners from the Toronto area, who meet regularly to meditate, listen to teachings and support one another in our practice. Our community (sangha) is rooted in the Theravada tradition which is the oldest branch of Buddhism dating back to the Buddha himself. We specifically follow the teachings of Ajahn Chah's Forest Tradition of Thailand and are also formally connected as spiritual friends to Tisarana Forest Monastery and Satisaraniya Hermitage, both located about 20 minutes from Perth, Ontario, Canada.
Everyone is welcome to join us in our weekly sangha gathering, which meets each Sunday morning from 10:00 am to 12:00. There are no prior conditions required for participation with us except the willingness to sit comfortably, quietly and mindfully in silence on either a chair or cushion for 45 minutes. You are most welcome to bring your own meditation cushion and mat.
We begin our weekly sangha gathering with brief chanting and bowing which are optional, then we meditate in silence for 45 minutes. This is followed by a short break in silence. Then the facilitator (a committed lay practitioner) reads from the writings of or plays an audio recording from a respected teacher in the Theravada tradition. This is often followed by a brief discussion. We end each gathering with a short, silent meditation. Afterward, for those who wish, we go to a nearby restaurant for lunch and to socialize.
Periodically, we hold a "Day of Mindfulness" with a visiting Theravada Monk or Nun. If you would like to add your name to our mailing list, we will gladly notify you of these Days of Mindfulness.
If you have any questions, please feel most welcome to use the Contact Us form at the bottom of each page.
We welcome you to join our sangha to learn more about Theravada Buddhism, meditation, and living with mindfulness. We look forward to meeting you.
A Brief History of the Theravada Buddhist Community
Toronto, Ontario, Canada
As remembered by Janice Priddy, one of the founding members
In 1985 I joined the Toronto Vipassana Community, a vibrant group of meditators who held weekly meditation sittings in members' homes, and three or four times a year offered week-end retreats at Kimbercote Farm near Kimberly, On. The community also organized meditation retreats with various meditation teachers including Kema Ananda, Eric Knut Hansen, Rodney Smith, and Christopher Titmuss.
In the 1980's Ajahn Viradhammo was making occasional trips to Toronto to visit his parents, and he accepted an invitation from the Toronto Vipassana Community to teach in Toronto. In the fall of 1990 he taught his first nine-day retreat with the community.
Following this retreat, it became evident there were some shifts occurring in the Toronto Vipassana Community. Friends of the Toronto Vipassana Community met to discuss these apparent differences. Two modalities stood out – the traditional monastic form of Theravada Buddhism and the more eclectic approach that insight meditation was offering in the West.
After much soul searching, I decided to put my energies into the Thai Forest tradition of Ajahn Chah. I was moved and inspired by Ajahn Chah when I met him in Thailand in 1980. On this same trip I met Ajahn Sumedho, one of Ajahn Chah's most senior Western disciples, for the first time. The clarity of Ajahn Sumedho's teachings touched my heart and spoke to my spiritual longings, and I wanted other interested practitioners to experience his clear and open approach to the Dhamma and meditation practice. Now, through Ajahn Viradhammo, our community was hearing the teachings as expressed and taught through the Thai Forest tradition of Ajahn Chah.
There was strong support for the monastic vision. As a result, in 1991 a small group of friends decided to form the Theravada Buddhist Community (TBC), and TBC became a registered charitable organization in 1993. TBC's primary vision was the establishment of a Theravada monastery in the Thai Forest tradition of Ajahn Chah.
The community established a weekly meeting for meditation practice and dhamma discussion, and continued to invite Ajahn Viradhammo to teach annual residential nine-day retreats. Throughout the years we were also blessed with teachings from other monks and nuns in the Thai Forest tradition.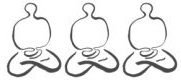 With frequent trips to Canada to visit his parents and to teach in Toronto, Ottawa, Waterloo and Peterborough, Ajahn Viradhammo established strong friendships. In 2002 he moved to Ottawa and for 9 years devotedly cared for his elderly mother. Old friendships were sustained and new ones began. It was during this time the idea of a monastery in Ontario began to take hold, and the vision came to fruition in 2006 with the establishment of Tisarana Buddhist Monastery near Perth, Ontario. After 15 years TBC's primary vision had become a reality.
Another dream manifested in 2009 when Ayya Medhanandi Bhikkhuni, a dear friend and teacher of TBC, established Sati Saraniya Hermitage, a Theravada Buddhist forest monastery near Perth On. where qualified women candidates train as bhikkhunis/nuns in the Theravada bhikkhuni tradition.
I feel tremendous gratitude to all the friends of TBC who have played an integral role in sustaining the community over 25 years. I am reminded of the friends who supported the vision of TBC and then became co-founders; those who ensured TBC was granted registered charitable status; others who freely volunteered their time to sit on the board, organize retreats, act as facilitators, plan and participate in social events, and provide monetary support. At times it has been a rocky road, but the spirit of the community and the teachings of the Buddha grounded each of us in something other and also larger than ourselves.
Janice Priddy
Toronto, Ontario, Canada
Summer 2016
The Theravada Buddhist community is a charitable, not-for-profit and equitable organization.  We welcome people of all faiths, genders, sexual orientations, races, ethnicities, social backgrounds, ages and abilities.
To encourage the study, practice and realization of the teachings of the Buddha as outlined in Theravada Buddhism.
To support and encourage the lay community by maintaining a space for the weekly practice of meditation along with discussion and exploration of the Dhamma, the teachings of the Buddha.
To provide the opportunity for the lay community to receive teachings from monastics in the Theravada Buddhist tradition.
To support the various monasteries (Buddhist Sanghas) within Ontario that are established in the Theravada Buddhist tradition.
(as approved at our 2017 Annual General Meeting)
Land Acknowledgement Statement
As a Buddhist community, we come with respect for the land that we are on today and for the people who have lived here in the past and for those who reside here now.
From coast to coast to coast, we acknowledge the ancestral territory that was taken from the First Nations, Inuit and Metis peoples.
Let's join in a moment of reflection to acknowledge the injustices, harms and wrongdoings performed against the Indigenous communities in  Canada and to commit ourselves to a peaceful path of reconciliation.
(as approved at our 2022 Annual General Meeting)
Contact Us
(We'd love to hear from you!)
Want to Stay in Touch?
Sign up for occasional emails and announcements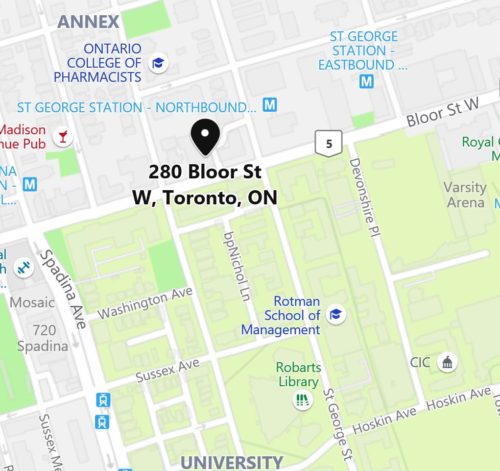 We are starting to return to in-person meetings while still providing an online option for those unable to attend in-person.
For more information about our in-person location, please attend an online session for announcements about this, or contact us using the form at the bottom of this page.